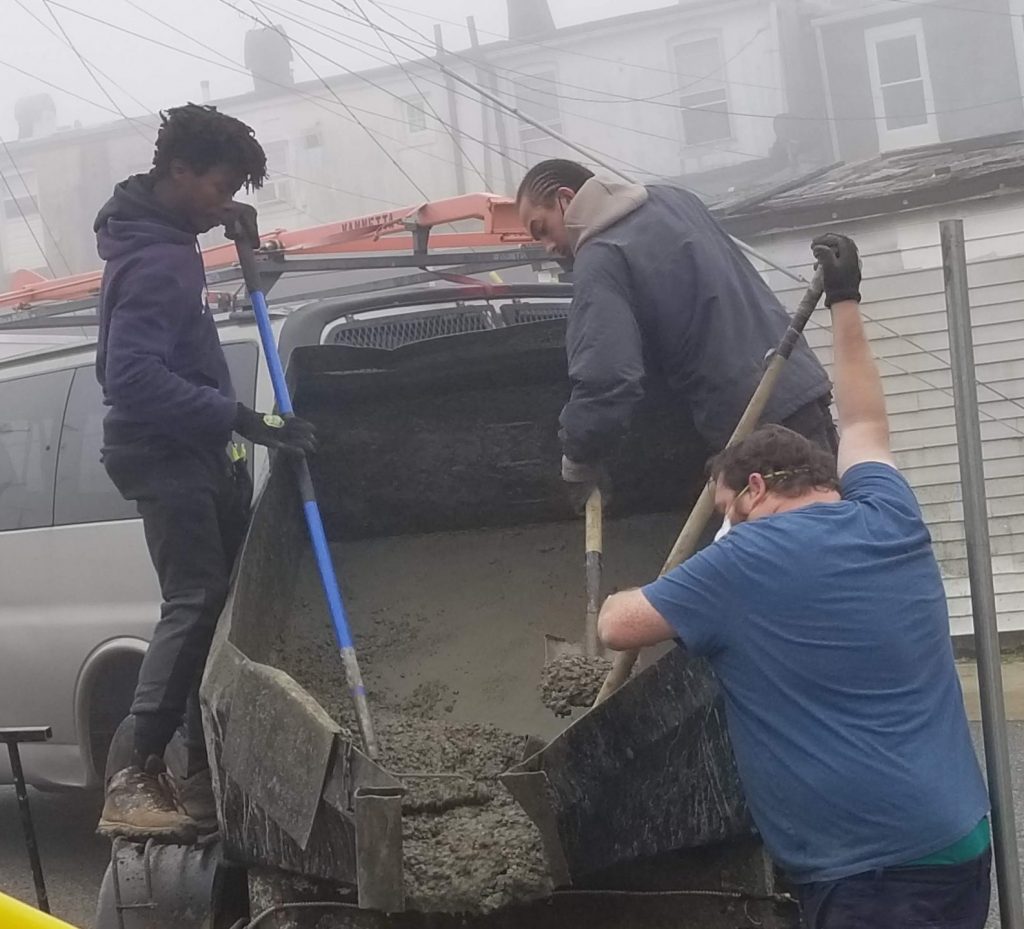 For older teens and young adults, getting a first job is a milestone that lays a foundation for future achievement. But in communities across Baltimore, traditional youth-based summer jobs are scarce, travel options are limited, and many local employers are reluctant to hire teens who may not know every expectation.
The Baltimore Builders program is designed to give area teens and young adults paychecks for the first time as they learn the technical and unwritten skills needed for future employment. Every season, teens work with a mentor to assemble the paperwork and documents they need to secure and interview for jobs, and later get out to help clean, build, plant and work improving resident-managed community gardens, green spaces and public parks.
The Builders provides hands-on / skilled labor foundation with specializations in trade-based / vocational skills. We are committed to other workforce development services and strategies to create pathways for youth to future work in Baltimore's construction, renovation and urban farming sectors.
Grow Home Community Request Form